New Rochelle Dentist
Mitchell A. Bierman, D.D.S.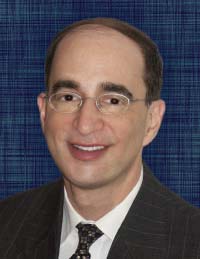 At the office of Dr. Mitchell A. Bierman, DDS, our dentist in New Rochelle, we provide comprehensive cosmetic and restorative dental care for patients of all ages. We use the latest in technology to give you safer digital X-rays, laser procedures, and are now one of the first dental offices to use the new OpusDent water laser. We aim to provide you with the best dental experience possible with one of the area's most qualified professionals.
Our dental office is located in the town of New Rochelle, NY. It is the seventh largest city in New York, with a population of 73, 260 in 2007, and has been recognized by the American Podiatric Medical Association as one of the 100 Best Walking Cities in the United States. In November 2008, Business Week magazine listed New Rochelle as the best city in New York State, and one of the best places nationally, to raise children.[3] In 2014, New Rochelle was voted a best city to live in. Five hundred and fifty cities with a population greater than 65,000 were evaluated based on several factors. New Rochelle ranked 13th on the list, the only city in Westchester County. (Source: Wikipedia)
When you need a tooth partially restored, such as when the effects of tooth decay or a cracked tooth have left it wanting, our dentist in New Rochelle will fit you for a crown. In many cases, the only way to save a weakened tooth is to place a crown on top to strengthen it. And when you have just one tooth that is causing you to frown when you look in the mirror, such as being crooked, misshapen, or discolored, a crown will cover the issue and allow you not feel self-conscious anymore.
For those teeth that may be missing, you can choose from among a fixed bridge, partial dentures, or a dental implant, the most advanced method of replacing teeth that is available today. It not only looks like a real tooth, but feels and functions like one, too. A bridge or partial dentures have their own advantages. They are typically less costly, and can be completed more quickly. But a dental implant replaces not only the tooth on the surface, but the root underneath. You can have 100% confidence when you chew or when you speak. It won't affect your neighboring teeth, nor does it require messy adhesives. But whichever restoration is the right one for you, our dentist in New Rochelle will fill that empty space where a tooth or teeth used to be, giving you back your full smile again.
Patient Testimonials
Additional Info
To request an appointment, you can call us at 914-576-7300.
Below are the Medical History and Privacy Policy forms you'll need to complete on your first visit. You can expedite matters by downloading these forms, completing them at home and handing them to our staff when you arrive for your initial visit to our office.
Patient History Form
HIPPA Form

In order to view or print these forms you will need Adobe Acrobat Reader installed. Click here to download it.

We accept VISA, MasterCard and American Express credit cards. We accept many major dental insurance plans including BlueCross/BlueShield, Delta Premier, Guardian, DenteMax, Cigna PPO, Dental Wellness Partners and many others. To find out if we accept your plan, please call our office.